CeMAP
Are you aspiring to become a mortgage adviser in the United Kingdom? If so, acquiring the necessary qualifications is the first crucial step on this career path. To provide mortgage advice in the UK, you must hold a recognised Level 3 mortgage qualification accredited by the Financial Conduct Authority (FCA). 
Under the FCA's Senior Managers and Certification Regime, mortgage advising is categorised as a certification function, making a relevant qualification imperative for certification within the regime. 
The journey of obtaining this qualification can seem daunting, especially if it's been some time since you last took an exam. Nevertheless, rest assured that countless individuals from diverse backgrounds have successfully obtained the qualifications required to embark on a fulfilling career as a mortgage adviser.
Understanding the mortgage adviser qualification
Let's explore the qualifications required for mortgage advising in the UK. The FCA recognises various qualifications from accredited organisations. Still, two of the most prominent options are the Certificate in Mortgage Advice and Practice (CeMAP) awarded by the London Institute of Banking and Finance (LIBF) and the Certificate in Mortgage Advice awarded by the Chartered Insurance Institute (CII). 
Both of these qualifications are suitable for anyone seeking a career as a mortgage adviser, covering similar subject matter and assessed through multiple-choice examinations. It's essential to note that both qualifications hold equal regard in the eyes of the FCA and the financial services industry.
CeMAP, however, is the preferred choice for many mortgage brokers and networks. Approximately 80% of current mortgage brokers in the UK hold CeMAP. At Connect Mortgage Network, we also exclusively use CeMAP, making it the focal point of this discussion.
Key competencies for mortgage advisers
When it comes to pursuing a career as a mortgage adviser, it's not just about earning the right qualifications; it's about developing a versatile skill set that allows you to build a strong client rapport and provide invaluable advice and guidance.  For further insights, explore our article titled Client Rapport | Valuable Strategies for Mortgage & Protection Advisers
Whether working within banking institutions or independently, Mortgage advisers must possess a combination of soft and hard skills. These skills encompass various aspects, including communication, motivation, and technical prowess.  Here are the key fundamental competencies that are integral to thriving in the world of mortgage advising.
Mastering the Art of Communication:

  Mortgage advisers serve as the bridge between clients and their home-buying dreams. This role requires impeccable communication skills to navigate the intricacies of the mortgage application process. Clients often have various queries, and advisers must respond with clarity and precision.

Equally important is the ability to convey recommendations and advice in a manner that clients can easily grasp. Effective communication extends beyond face-to-face meetings; it encompasses phone conversations and written correspondence via email. A holistic approach to communication ensures that clients feel well-informed and confident in their mortgage decisions.
The Crucial Role of Organizational Skills:

In the fast-paced world of mortgage advising, multitasking is the norm. Advisers often manage multiple clients simultaneously, each with unique deadlines and requirements. Thus, organising one's time efficiently and prioritising tasks becomes paramount.

Mortgage advisers are responsible for their clients and their own schedules, which encompass office work and client meetings. Some of these meetings may extend beyond traditional work hours, making adept time management and a flexible schedule necessary. Success in this field relies on the art of balancing a demanding workload with finesse.
Numerical Proficiency:

The Foundation of Mortgage Advisory: Mortgage advising is a number-heavy profession. Advisers regularly deal with complex numerical data, from interest rate calculations to assessing the affordability of mortgage packages based on a client's disposable income. Proficiency in working with numbers is non-negotiable, as these calculations underpin clients' financial decisions.

Whether it's mental math or deploying calculators, advisers must swiftly and accurately conduct numerical operations daily. A strong numerical foundation is essential for ensuring the financial security of clients.
Self-Motivation:

The Engine of Independent Success: Mortgage advising often involves operating under pressure with minimal supervision. Self-motivation is a hallmark of a successful adviser working within an institution or as an independent consultant. This profession demands the drive to meet deadlines and the confidence to tackle tasks without constant oversight.

Independent mortgage advisers' stakes are even higher as they manage their workload, client lists, and accounts. Self-motivation and effective teamwork are the linchpins for thriving in the dynamic and demanding landscape of mortgage advising.
Becoming a skilled mortgage adviser goes beyond academic qualifications. To truly understand the role of an adviser, we encourage you to delve into our article, "The Role of A Mortgage Broker: Unsung Heroes of Homeownership."
How long does it take to be a Mortgage Adviser?
In pursuing a career as a certified mortgage adviser, one crucial aspect is obtaining a qualification recognised by the Financial Conduct Authority (FCA), the regulatory body overseeing the UK's financial industry. The Certificate in Mortgage Advice and Practice (CeMAP) stands as the preeminent certification for those aiming to excel in the realm of mortgage guidance.
However, a common query among aspiring mortgage advisers pertains to the time required for training and accreditation. This blog explores the intricacies of CeMAP training, offering insights into the training process and its varying timeframes.
Effective Study Scheduling:  Embarking on the journey of CeMAP training necessitates formulating a well-structured study plan tailored to individual needs. While creating a study timetable may seem straightforward, the crucial first step involves determining the average duration required to complete a CeMAP training course.
While it's acknowledged that the learning pace differs from person to person, a typical CeMAP training program consumes approximately 230 hours. Commencing your study schedule with this time frame as the foundation provides a rough estimate of when the course could be completed. Those who can expedite their learning process may achieve certification even sooner.
Personal Circumstances and Training Duration: The duration of CeMAP training is profoundly influenced by the unique personal circumstances of the candidate. Those contemplating a career change while juggling a full-time job will inevitably have limited study time. In such cases, the only available slots for training may be evenings, weekends, or possibly by taking occasional leave.
Under these conditions, completing the CeMAP training course within six months could be considered a realistic goal. However, if additional commitments, such as caring for family members, come into play, the training period might extend to a year or more.
Some individuals undertaking CeMAP training are fortunate to be already employed within the industry and receive support from their employers. These lucky few are afforded dedicated training time outside their regular working hours, as achieving a CeMAP qualification directly aligns with their professional responsibilities. If this scenario mirrors your situation, the training course may be completed in at least three months.
Choosing the Right CeMAP Training Approach: Each aspiring adviser possesses a unique learning style and circumstances, necessitating careful consideration when selecting a CeMAP training method.
For those whose daily routine demands the flexibility of fitting training around their existing workload, a home study CeMAP training course or online webinar option may prove invaluable. Online distance learning courses offer the advantage of greater flexibility, and students can revisit online lessons to enhance retention.
Conversely, those who thrive in a face-to-face learning environment may opt for a CeMAP classroom course at an accredited centre. This method caters to individuals who benefit from the interactive dynamics of in-person learning, ensuring a tailored approach to their educational needs.
The journey to becoming a certified mortgage adviser involves comprehensive CeMAP training. The time required for this training can vary significantly, contingent upon factors such as personal circumstances and chosen training methods. Aspiring mortgage advisers are encouraged to assess their unique situation, select the most suitable training approach, and embark on their path towards acquiring this esteemed qualification.
Opportunities for career advancement in the mortgage advisory industry
The scope for career progression is abundant and diverse. The mortgage advisory field offers a myriad of avenues for individuals to shape their professional journey. Once you have obtained the necessary qualifications and embarked on a career in mortgage advisory, your experience can pave the way for specialisation in various domains.
These specialisations encompass:
The prospects for career growth don't end here. For those with ambitions to ascend the professional ladder, there are opportunities to attain senior roles within overarching mortgage advisory services or specialise in one of the aforementioned areas. Such growth can culminate in managing a team of mortgage advisers at a senior or management level.
Moreover, the path to career advancement in the mortgage advisory industry can extend beyond conventional roles. You can establish your own firm of mortgage advisers, empowering you to shape the direction of your business and offer customised services to your clients.
 Alternatively, you can opt to acquire additional qualifications, enabling you to become an Independent Financial Adviser (IFA). In this role, you can expand your advisory services to cover a broader spectrum of financial products, thereby diversifying your expertise and client base.
The multifaceted nature of the mortgage advisory profession ensures that career progression is feasible and presents an array of choices for individuals to explore and define their unique professional journey. As such, the mortgage advisory industry is an ever-evolving landscape of opportunities for those with the ambition and dedication to succeed.
As a newly qualified adviser | Why consider joining a mortgage network
A mortgage network can be an invaluable ally for newly qualified mortgage brokers. These networks, often established by experienced professionals in the industry, provide a supportive ecosystem that can significantly ease the transition into the competitive world of mortgage advisory.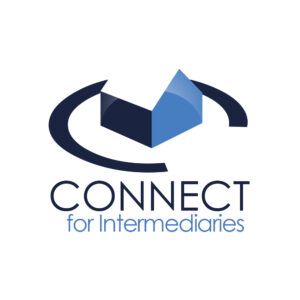 They offer a range of benefits, including mentorship programs, ongoing training, and access to a network of established industry experts. New brokers can tap into the collective knowledge and experience of the network's members, gaining insights, tips, and best practices that can be instrumental in their early careers. 
Moreover, these networks often assist with compliance, marketing, and administrative tasks, allowing newly qualified brokers to focus on building their client base and honing their advisory skills. In essence, mortgage networks guide novice brokers, offering a platform to learn, grow, and thrive in a complex and dynamic field.
We reached the end of our publication on "CeMAP | The Elite Guide to Becoming a Mortgage Adviser | 2023"; until next time, stay Connect!